Britannia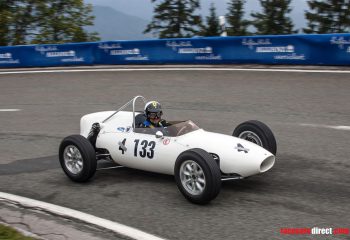 This car is the first of three exist, midengine 1100 Ford Holbay
( Urban Fässler ) and newly refurbished ( Biehl Racing ),
alloy body ( Roach Manufacturing ), drumbrakes, ex-Lurani Trophy, FIA HTP until 2027, it is turn key and race ready,
contact only by E-Mail through; https://racecarsdirect.com/Advert/Details/100272/britannia-formula-junior
Price: £39,000
1971 KVANTTI Mk1 FORMULA FORD, CHASSIS NO 71K001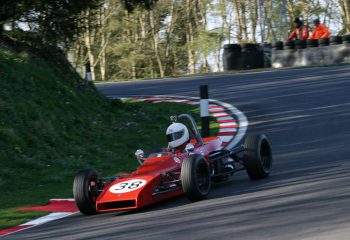 Campaigned by designer/constructor from 2009 to 2017
HMR 2nd in FF1600 championship in 2009
HSCC typically in top 10, best championship placing 4th in 2013, some podium finishes along the years
FIA HTP and HSCC VIF
Fresh engine installed at the end of 2017 season, dyno time only, new SCAT crank, new oil pump, new pistons
Some spares: two nose cones, gear sets, rims, suspension members and parts carried as spares through the years
A thorough technical document package with set-up info and drawings of key components, info on common parts with other FF
A massive spares package available separately includes a spare frame, body parts and moulds, front and rear wishbone jig, a set of new uprights, new rear axle components, alloy radiator, fuel tank, etc., almost enough parts to build a spare rolling chassis
Car and parts in Finland, available at short notice. Next to Helsinki airport, arrive in the morning, inspect the car and return in the afternoon. Will help and advise on transportation.
For details: pertti.kiiveri@kolumbus.fi or text messages only +358 50 3599 469
1960 Sadler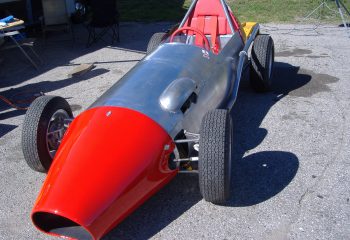 1960 Sadler Front Engine Formula Junior
Aluminium body, fibreglass tail,  it had a 998 engine  with 649 cam, flowed head ,large valves 45 DCOE weber, all the bits are there and are ok just the block has a hole,
have a set of 40thou pistons ribbed close ratio gearbox with alum flywheel, fuelsafe cell,
dunlop racing tyres on minilites, 3 weekends, drum brakes all round
 theres some damage to the nose but quite usable.
Car is in Canada just outside Toronto
more photos on request
 $25,000 usd  /  krustyjohn@gmail.com / 001  905 788 9772
more photos on request
1949 Iota P1 rolling chassis project 'Puffin' Billy'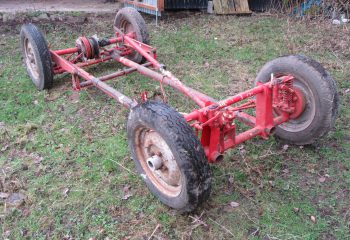 500cc Formula 3
This is a genuine period complete Iota rolling chassis complete with steering (drag links,box wheel etc.) and twin cylinder brakes.
The Iota was as some point covered into a Steam Car and is an interesting project that would result in a worthwhile and rare race car.
The car has been accepted by the 500 OA and I can help with a source of some of the rarer parts.
If seriously interested please contact richard <at> bishopmiller.co.uk for further details etc. I will be open to sensible offers or might swop for Stanguellini parts or a Hewland.
Lotus 20 – J – 900
ex Jo Siffert, Championship winning car 1961
Lurani winner 2015 and 2017
3 times consecutive class winning car 2015-2017 original chassis and many original period parts
Current FIA HTP, valid until 2025 (new in 2015)
Extensive rebuild 2015 including:

New set of magnesium wheels
Aluminium radiator, separated oil cooler External water pipes (not through chassis)
Brake drums front and rear
All new brake pipes
All new electrics Suspension shocks and springs (TTR)
New front stub axles and bearings, also rear

6 Point harness, HANS compliant
Renault gearbox with hewland conversion
Top spec engine
Stainless steel custom fit exhaust
Lucas 2CE ignition
Fire extinguisher system up to date
The car could also run as 1000cc with 380kg current wheight 401.5kg, including 15kg lead
Price: £ 99,000.00
Contact Bruno Weibel, info@schaffner-racing.ch
Cooper T65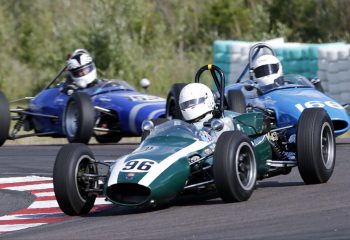 Unique, competitive and beautiful Cooper T65 Formula Junior
Appearing at the 1963 Race Car Show fitted with Hydrolastic Suspension and known as the "Hydro Proto Car" Chassis FJ -15-63 was run during that season by the Tyrrell Racing Team.
The Cooper then ran in International F3 in 1964 before being purchased by Peter A. Stewart who competed in Scottish races and hill climbs until 1970.
The car was laid up until 2007 and not used in competition until purchased by me in 2009.
Very successful and reliable, the T65 has been campaigned over the last 10 years, mainly in the Lurani Championship where it won class E2 in 2014, 2015 and 2016.
Raced at all the major Grand Prix Circuits and many other major events including , Laguna Seca, Watkins Glen and the Vernasca Silver Flag.
Invited to the Goodwood Revival in 2018 where it competed in the Chichester Cup.
Race ready condition and is fitted with a very strong Swiftune engine with only 30 minutes running since rebuild. The six speed gearbox has had a major rebuild and has zero hours running since.
Belts are in date, tyres have only been run at the Silverstone Classic and Goodwood.
Current HTP papers expiring in 2026.
Comes with a spares package and is also eligible for Historic F3 Racing when fitted with a 1000cc engine.
Chassis FJ-15-63 has a period documented history, including articles in Autosport and Sports Car Graphic and documented history, all invoices and race results since purchased by me in 2009.
Reason for sale; another FJ
Contact Malcolm Wishart on 0141-637-4422 or E: m.wishart5@btinternet.com