Lotus 69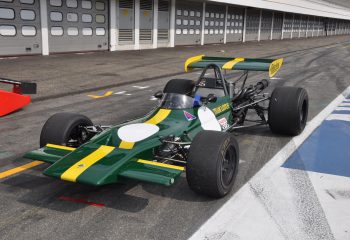 Historical Formula 2 car with history: Lotus 69- F2 Bj.71
Absolutely Race Ready and in a perfect condition.
Form and function in perfection / The eye-catcher at every event /Design-Color like the Jochen Rindt Victory Car / class in an extraordinary state /
Original and a car with great history
Successfully raced at various events such as:
Hockenheim Historic / Solitude Revival / Vernasca Silver Flag / Castle Dyck
The car was extensively restored  by Peter Denty/ GreatBritan
It was a Car from the Richard Spelberg Collection/Austria
Lotus Team Stanton Works cars of Formula 2 1971 season
This vehicle is the Works Car # 3
Lotus Team Stanton Racing team with Driver Gerry Birrell for the F2 European Championship 1971
Another famous Driver of this Car was F1 Driver/ Team Owner Eddie Jordan
Only 8 were produced of the Lotus 69 F2 in Season 1971
The engine: It is an original Cosworth BDA 1971 – 1598 ccm
FIA papers and documents exist of the Car
For Sale : 169.000,- €
The Location of the Car is : Freiburg / Germany
Contact Eric Petersen; eric (at) phoneattack (dot) com / Phone 0049-173-3004000
Race Car in Action under :  https://www.youtube.com/watch?v=xN3x8XxvWr4
And a view around the Car : https://www.youtube.com/watch?v=IwVWEtRsPBc
Lola F2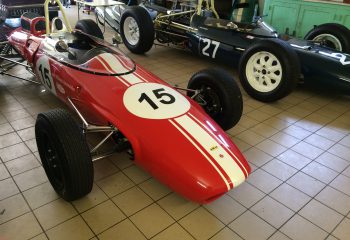 1964 Lola T54 chassis number 2 .
Original willment car driven in period by Paul Hawkins and Frank Gardner .
Restored by John Fenning.
I have this car before 2012 and used in some prestigious meetings . Included 2013/ 2015 Goodwood Revival Glover trophy ;
regular classified in the top ten in the hgpca.
With the Best results included the two podiums at the 2014 portimao hgpca race .
The car is in perfect conditions With 0 milles rebuilt Richardson engine ( included new crankshaft)                          
Poa.  Contact Patrick Jamin / 0033671464868. / Email : pjamin2@gmail.com.          
1973 SURTEES TS15 F2 Chassis # TS15-07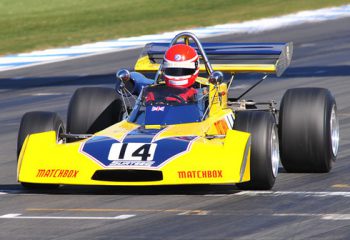 1973 SURTEES TS15 F2 for sale/interesting part exchange road or race car(s) cash either way..
Particularly looking for late 50s/early 60s GP car,70s/80s F1, or Ferrari /Aston//Porsche but open to interesting ideas..
Ex Bob Gerrard (Driver Bob Salisbury)
Fully rebuilt, race prepared and run by Damax www.damax.co.uk using many parts sourced from/re manufactured by John Surtees
285 BHP Cosworth BDG newly built 2012 ( less than 1 hour running time) by Ridgeway Racing Engines. www.ridgewayraceengines.com  Dyno sheets available.
Hewland FG400 gearbox
FIA papers
Extensive history file (incl.original works data/set up sheets etc.)
Bills/receipts for c.£100,000
Eligible for the flourishing Historic F2 and Derek Bell Trophy
Full details of this extremely rare and iconic car on request.
Car available for viewing Cheshire UK
Crispian Besley / M: + 44 (0) 7860 209241  E: cgbesley@aol.com