MIDLAND RACING PARTNERSHIP COLLECTION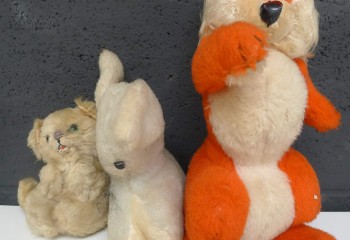 The Speedsport Gallery, located at Silverstone, has for sale a very interesting collection of material relating to the Midland Racing Partnership, and in particular one of its founding members David Baker.
There is far too much material to list individually and the photos are of just some of the material, but briefly the archive comprises  :
Numerous race meeting regulations and programmes – Pau, Reims, Enna, Avus etc.
5 large boards with images of the MRP team – believed were on the walls of their workshops
Various original letters to and from organisers, sponsors, drivers etc.
Original signed letter to MRP from Stirling Moss relating to Bob Bondurant
Letter to Tony Maggs
Monaco stickers
Quantity of press cuttings relating to MRP
3 x cuddly toys, believed to be team mascots
Original number plate MRP20
Correspondence and forms relating to David Baker and the BRDC
David Baker's BRDC car badge, pin badges etc.
Scrutineering ticket, competitor's armband etc.
MRP raced in Formula Junior and then Formula 3 and Formula 2 – this material relates to the whole era up to 1965.
We wish to sell the collection complete and will not split.
PRICE : £1950
Contact:
Phone : 01327 858167 / 07831 422342
web : www.speedsportgallery.co.uk / email : mike@speedsport.co.uk