Ford 109E engine (racing) parts for sale:
2x Cylinder block 109E  steel caps, Ø 82.4 mm and Ø 81.3 bore, clean v.g.c. €250.- each.  (incl. covers etc.)
Cylinder head 105E: correct valves and well ported, 10mm plugs, v.g.c. € 500.- (alu.valve retainers fitted)
Cosworth matching steel Conrods: 4.826″ centre, 20.55mm pin, 27mm width v.g.c. € 400.- set.
Rocker shaft: steel post / spacers, no wear l.w. rockers, height spacers. € 150.-
Camshaft (Kent) A6 : new condition € 150.-
Adjust. duplex sprocket / cam drive set v.g.c. € 150.-
Distribution cover with rev.counter € 100.-
Happy with some combined sales on sensible offers.
Please contact Rob Haze / Netherlands for photo's and details on: 0031(0)611160831
or email r.haze@telfort.nl















Wanted – Elva Wheels
Wanted
1 Magnesium   15"  wheel  for an ELVA 100 series – Front engine
  Or
 2 Aluminium    15"  wheels for ELVA 100 series  – Front engine
 Email  walterfindlay@wfl.co.nz
Wanted: inlet manifold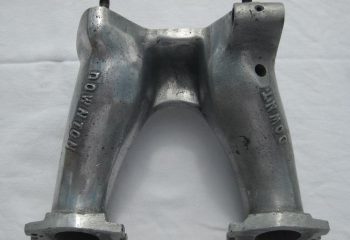 Wanted; a period Downton inlet manifold for A-Series engines, to fit a single Weber DCOE.

Photo is an example of what is wanted
 Please contact; phillipberesford (at) hotmail (dot) com / 07711 588438
BMC inline race engine
Small bore block bored out and fitted with linners, 1275 stroke makes it a short stroke engine.
Block with special steel main caps and pockets for the valves.
1275 Crankshaft balanced with flywheel and pulley.
1275 Pulley
1275 Flywheel lightened
Sump reinforced and with thread for oil temp sensor
Con Rods polished
12G940 head ( Sandblasted and coated )
Backplate engine
Front plate ( Sandblasted and coated )
Front cover ( Sandblasted and coated )
Full Race 649 Camshaft
Alloy valve cover
Rocker assembly
Side covers with breathers
Water pump pulley
Fan blades reinforced
1 extra 950cc block with caps included.
£1200 for the lot.
Contact: Nikolaj Mortensen info (at)sixtyfivers (dot) com
Brabham Wheels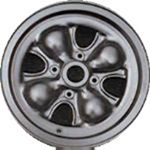 Wobbly Web In Magnesium 13″ Diameter Rims Sizes 5.5″, 6″, 6.5″
Price £625 (F)  £650 (R)  each
Suit BT2/6 and F3 BT15 with S/D engine
Contact Len Selby; len (at) historicracing (dot) co (dot) uk
00447752 226 097 / 0033 964 444 319
15″ Lotus Wheels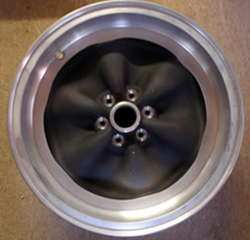 BRAND NEW 15″ LOTUS MAGNESSIUM WOBBLY WEBS
AVAILABLE IN WIDTHS 4″ to 7″
PRICES FROM £850 EACH
Contact Len Selby; len (at) historicracing (dot) co (dot) uk
00447752 226 097 / 0033 964 444 319