Golden Jubilee Poster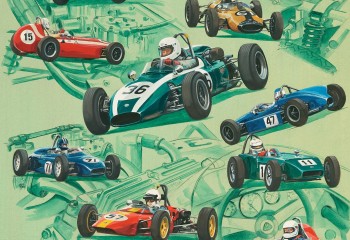 Limited Edition Prints Signed by the Artist
Printed in full colour
420mm x 594mm A2 Art Paper
Available at all meetings or mail order from Motor Racing Medics
All funds go to FJHRA
Collection at meetings rolled in a tube £15.00
Mail Order in the UK (£19.00) Europe (£21.00) Rest of World (£24.00)
Cheques made payable to:
Motor Racing Medics Limited
Unit 3 Fair Lawn Enterprise Park, Bonehurst Road, Salfords, Surrey RH1 5GH
E-mail: drmagreen@aol.com Tel: 01293 822036
THE ORIGINAL FRAMED PAINTING WILL BE AUCTIONED AT THE AGM FUND RAISING LUNCH IN NOVEMBER
Brands Hatch Drivers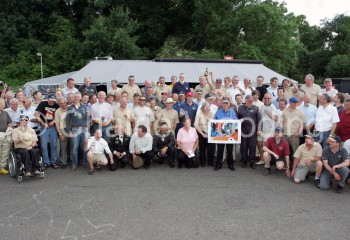 Brands Hatch Drivers Photo
charlie@cwooding.demon.co.uk
Mobile 07778 393028
A4 print £12 inc P&P
e-mailed image £8
Payable by cheque please
Thumbnail images from 2008 available on request – UK meetings –
please indicate car number and event.
Monterey Historics – Formula Junior's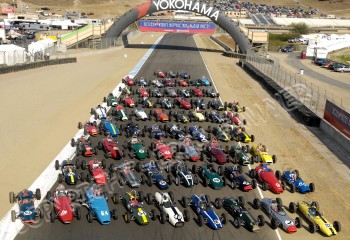 MIDLAND RACING PARTNERSHIP COLLECTION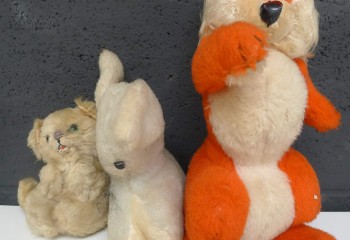 The Speedsport Gallery, located at Silverstone, has for sale a very interesting collection of material relating to the Midland Racing Partnership, and in particular one of its founding members David Baker.
There is far too much material to list individually and the photos are of just some of the material, but briefly the archive comprises  :
Numerous race meeting regulations and programmes – Pau, Reims, Enna, Avus etc.
5 large boards with images of the MRP team – believed were on the walls of their workshops
Various original letters to and from organisers, sponsors, drivers etc.
Original signed letter to MRP from Stirling Moss relating to Bob Bondurant
Letter to Tony Maggs
Monaco stickers
Quantity of press cuttings relating to MRP
3 x cuddly toys, believed to be team mascots
Original number plate MRP20
Correspondence and forms relating to David Baker and the BRDC
David Baker's BRDC car badge, pin badges etc.
Scrutineering ticket, competitor's armband etc.
MRP raced in Formula Junior and then Formula 3 and Formula 2 – this material relates to the whole era up to 1965.
We wish to sell the collection complete and will not split.
PRICE : £1950
Contact:
Phone : 01327 858167 / 07831 422342
web : www.speedsportgallery.co.uk / email : mike@speedsport.co.uk
Books
Historic Formula Junior by Duncan Rabagliati, Vol 4 (2000-2004), Vol 5 (2005-2007), Vol 6 (Golden Jubilee Year)
Ben Cowdrey FJ Book – SOLD OUT
'Racing in Boavista 2007'
Francisco Santos left us with 6 copies of this hardback publication for sale (£25). Each competing car is pictured as well as many beautiful large scale colour photos of Porto and the racing.
Upper House
A architectural modern designed House with atrium that sleeps 14 in 7 bedrooms all with their own bathrooms, in large spacious grounds.
A short drive from the beautiful beach at West Wittering, near the City of Chichester
Please look at the website for further information: www.celebrationweekends.com
Please contact Penny Wilson at stay@celebrationweekends.com, or ring 01243 512735, where she will be able help you with availability etc.