Chevron B29 F2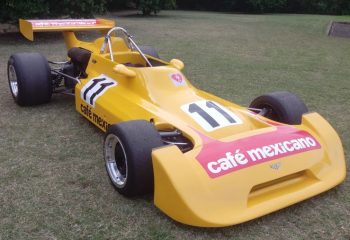 1975 Earls Court Chevron exhibit campaigned by Hector Rebaque for Fred Opert in European F2.
2 litre BDG with few hours since refresh.
Spares including two sets wheels and some moulds.
Excellent condition and ready to race.
Resident in the UK all taxes paid
A fast, well mannered and roomy car.
FIA HTP Valid until 31/12/2029
Sorry to see it go but I've decided to focus on FJ
Happy to discuss sensible offers.
Email; david@tudorrose.com.au or tel; +61 414 511 555
Lotus 20/22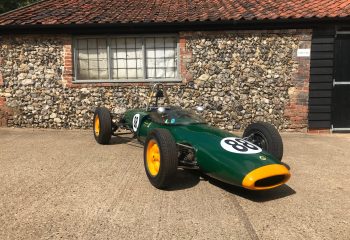 LOTUS 20/22 – UK BASED
Outstanding example with FIA HTP current to Dec 2028.
Following extensive refurb in 2018 it has immaculate bodywork, new nickel plated components with complying ROPS.
Newish Discs and hubs, pads etc.
Strong engine with Hewland transmission
Electronic wired-in fire system
Current seat belts
Spare bodywork with moulds and some spare parts
23 Litre aluminium custom, approved fuel tank
Extensive history file. Ex USA monoposto champion
Current owner 10 years, previous custodian for 30 years in USA.
Imported to UK in 2018.
Great history and truly ready to race. Professionally prepared by Tom Smith Racing.
Competed at GOODWOOD 2018.
Located in KENT. £74,950.
Owner  Kim Shearn is in Australia and therefore can't use. I can be contacted on UK number +44 7408 869 361 or email: classicblue365@gmail.com
1965 Brabham BT-15 F3
MAE Engine – 4 Speed Hewland Gearbox – Weber 48IDA Butterfly Carburettor
Complete (no vacant periods) CAMS Certificate of Description and Current Logbook
Car is currently set up for the larger driver – I am 110kg and 185cm, but the car could easily be changed back to original
The car is currently fitted with a quick release steering wheel, higher roll bar, additional seat adjustment plus footwell changes
The spares of note include a Ford 105E block (unused from new I think!), the original steering column, the original roll hoop, numerous gear ratios, an engine warming device and a Weber 48IDA Slide Carburettor, plus, plus, plus
The car is in Brisbane, Australia and assistance with shipping arrangements would be available
Price: AUD$90,000
Contact Allan Conway / Email: aconway@bigpond.net.au / Mob Ph: +61 419 756 896
Cooper T59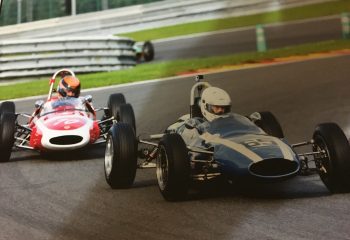 Cooper T59 ch.no. 26/62 ex. Charles Chrichton Stuart, running as Anglo Scottish Racing team car!
Original ch. plate still visible.
Known history from new, many new & used spares including ERSA gearbox!
Everything goes with it including transponder, quick lift jack, Anderson starting lead. Ready to race!
NEW PRICE: All for £49,950
Contact :-gjc34@outlook.com 01236 823210 for any information.
Nota FJ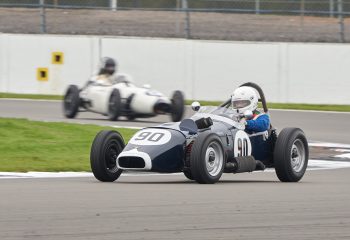 This is the second, by 2 weeks, of the 2 Nota F/J cars built in 1960.
Designed by Guy Buckingham and Micheal Martin, they were the first F/J cars to be built and raced in Australia.
Both cars were raced consistently by Nota Engineering, Howard brothers and Joe Boswell, who assembled the car, at Warwick Farm, Oran Park, Bathurst and Katoombe until 14/10/1962.
A continuous history of ownership is recorded with letters and photographs.
Both cars have survived and are still racing, the '89' car in Australia with John Medley and the '90' in the UK and Europe with Mark Haynes.
The car is fitted with a Swiftune 1100cc BMC engine and runs in F/J class B2.
The car ran at Goodwood in 2016.
The HTP papers are valid until 31/12/2026
Some spares included, Diffs, shafts etc
The car is easy to maintain, but future advice and technical help is available.
£47,500.00
Contact Mark Haynes, Silverstone; mhaynesfms@gmail.com
RA4 Vanguard Formula Libre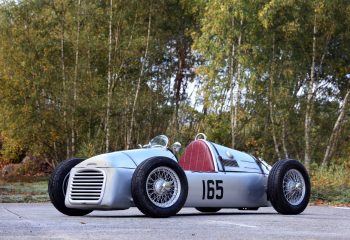 RA4 Vanguard Formula Libre
An important part of New Zealand single-seat racing history from the 1950s
One of five or six innovative single-seaters built by Hec Green and Jack Brewer
FIA HTP Papers valid until 2029 and has been invited to the Goodwood Revival meeting
Race history at International events (Lady Wigram Trophy)
A great showcase for Kiwi ingenuity that deserves to be recognized on a global stage
This is a great opportunity to own a unique Grand Prix car and compete in some of the world's most prestigious events.
Full data and spec sheet available.
£79,999.
Contact Rob Whitehouse: rwhitehouse@mac.com /  07771 851487